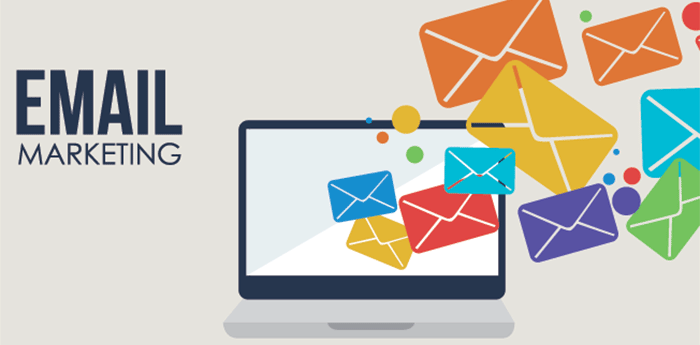 The most powerful and most important tool every indie artist should have is a mailing list. Your mailing list is your #1 tool to connect with your supporters and keep them engaged with your brand. Without one, you're essentially shooting yourself in the foot. Here's why.
Before social media and cell phones, the way you stayed engaged with family and friends was to either visit them or call their house phone. But with that very limited form of connectivity, it was difficult to stay fully engaged with everyone simultaneously. This is sort of how it is when you don't have a mailing list as an artist. Yes we have social media now, but people may not visit your social media that often. And even if they are your social media friends, everyone won't see all of your posts on their timeline due to them having so many friends. Although social media is a necessary tool, it should not be your only or primary tool. Also, when you do shows, you need a way for the people who enjoyed your performance to stay engaged. This is where the mailing list come in.
Email is still the most powerful and reliable form of marketing. When you have a mailing list, you can easily contact all of your supporters simultaneously at the click of a button. You can easily share new music, give away content, encourage your supporters, keep them informed, and keep them engaged. But with all that power comes a great responsibility. If you want your mailing list to be successful, you have to go about it the right way.  DON'T add random people's emails to the list and start sending out unsolicited emails. I see this happen all the time. This method is not effective at all and will get your email address blacklisted. You have to give people the choice to sign up on their own. Provide a signup form on your website with an incentive for sign up (free music, etc). You get much better results that way because they are already interested in your brand. 
So how do you start a mailing list? Here a few options:
Aweber:  I personally use Aweber for my mailing list duties. It's a very reliable, professional, and advanced mailing  list system. It starts at $19.99 a month with a 500 subscriber limit. The price goes up in different levels as you grow your mailing list. Although extremely powerful, it is strictly an email platform. If you don't have a website, here's a more cost effective option below. 
Bandzoogle: I HIGHLY suggest using Bandzoogle.com. It's a total package platform in which for $19.99  monthly  you can have an unlimited subscriber mailling list, your own website, sell music, sell digital downloads, sell merch, and a ton of other features for one price. And best of all, they don't take any cuts or percentages from your sales. The email portion of Bandzoogle  isn't as advanced as Aweber, but it's more than enough to get the job done. My website is actually built with Bandzoogle! I've been a customer for years and highly recommend this company. One side note though is if you decide to go the Bandzoogle route, purchase your domain separately via GoDaddy or other domain sites. Bandzoogle's $19.99 plan offers a free domain name, but if you ever decide to delete your account or want to transfer the domain name, you won't be able to. 
​Mail Chimp:  If you don't have a budget at all, you may want to check out Mail Chimp. They have a free plan in which you can have up to 2000 subscribers and a 12,000 email limit per month. This may be just what you need to get the ball rolling. I don't have any personal experience with Mail Chimp, but I've heard great things about the company.  The best thing about all of these platforms is that you can download your subscriber list to a .CSV file so if anything ever happens, you still have your list. 
We live in a time now where indie artists are building their own fan bases and sustaining their own careers. Shining examples of that would be people like Ryan Leslie and Tech N9ne. These guys are creating the music THEY want to create and making some serious money in the process because their connection to their supporter base is on point. Artistic freedom is way too valuable and powerful to sign away. If somebody's going to benefit from your value, let it be YOU. You don't even have to have a ridiculously high number of supporters to sustain yourself as an artist. If you stay focused on putting out excellent content consistently and stay engaged with your supporters via your mailing list and other tools, everything will fall in line over time. I'm an example of how that can happen. I hope this was helpful! Be blessed! -Tone